SSH's Customer Advisory Board 2023

Credential-less Is More
Watch the most important sessions and moments of the Customer Advisory Board 2023.
Watch presentations on topics like:
Zero Trust
We believe that true Zero Trust is when you have one powerful solution managing your passwords, encryption keys, and access. Simply manage and vault your credentials securely when you need to.
Passwordless & keyless access
We know that you are better off without managing static credentials, like passwords and keys. Let's discuss your journey towards Zero Trust passwordless and keyless access.
Quantum-Safe Cryptography (QSC)
The quantum threat is real. Even the US government recognizes that in their Quantum Computing Cybersecurity Preparedness Act.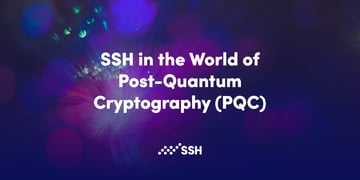 BLOG POST
SSH in the World of Post-Quantum Cryptography (PQC)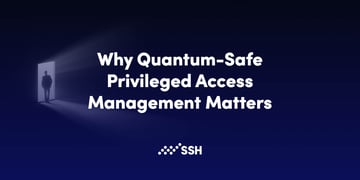 BLOG POST
Why Quantum-Safe PAM Matters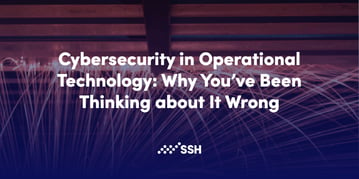 BLOG POST
Cybersecurity in OT: Why You've Been Thinking About It Wrong
Interested in future events, webinars, content, or SSH news?
Subscribe to our monthly newsletter & stay up to date with the latest from SSH.
Thanks for submitting the form.