Miten organisaatiot ja työntekijät voivat käyttää, varmentaa, allekirjoittaa, vastaanottaa, tallentaa ja jakaa arkaluonteisia tietoja kyberturvallisesti jatkuvasti muuttuvassa sääntelykehyksessä ja kyberuhkien viidakossa?
Puhujat
Kimmo Rousku, Digi-ja väestöviraston erityisasiantuntija, VAHTI pääsihteeri
Ida-Emilia Laasonen, Tietosuojan kehittämispäällikkö, Pirkanmaan hyvinvointialue
Daniel Melin, Ruotsin veroviranomaisen kyberturvallisuusjohtaja / Skatteverket
Maarit Asikainen, SSH Communications Security, Deltagon liiketoimintalinjan johtaja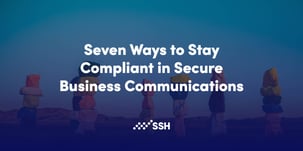 BLOG POST
Seven Ways to Stay Compliant in Secure Business Communications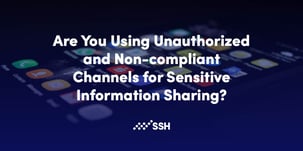 BLOG POST
Are You Using Unauthorized and Non-Compliant Channels for SIS?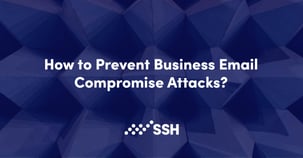 EXPERT ARTICLE
How to Prevent Business Email Compromise Attacks?
Thanks for submitting the form.